Team! A few weeks ago, vCenter 7.0 Update 1c was released. Let's talk about one of the features that it contains a little bit as it's a much needed, wanted, and anticipated feature in vCenter. I'm referring to Advanced Cross vCenter vMotion, of course! This is a productization of the infamous Cross vCenter Workload Migration Utility Fling…
…Quick pause for a shout out. Congratulations and a big thank you to William Lam, Denis Chorbadjiyski, Plamen Semerdzhiev, Rajmani Patel, Vikas Shitole, and Vladimir Velikov – the contributors to the Fling. This utility helped so many VMware Administrators migrate countless workloads over the years, including myself. We all appreciate the effort that you all put into this amazing tool! Now, back to our regularly scheduled post.
From within a Single Sign-On (SSO) domain, sure, you could've made use of Enhanced or Hybrid Linked Mode with your VCSAs for some time now. However, before this update it was not possible to initiate a vMotion between different SSO domains from within the vSphere Client.
The target vCenter doesn't even have to be of the same version. This feature will allow you to connect with vCenter 6.x as well. Keep in mind that your VMTools and VM Hardware versions would need to be at versions that are supportable by that vCenter (although you could technically workaround this in the event that you migrated a VM with a higher than supported version). Your VCSA also gives you the option to save the remote vCenters for future use, which will make it a tad bit easier to migrate additional VMs in the future.
What real world examples would you need to do this in, you ask? A simple answer! Perhaps, your company is going through a merger and you have a mandate to deploy all new infrastructure using the new internal domain name. You deploy (or re-deploy) a vSphere host under the new corporate domain, followed by your new VCSA, then make use of this new feature to start migrating your workload from your legacy vCenter(s) to the new infrastructure. Or better yet, maybe your team has implemented your own private cloud running VMware Cloud Foundations like one of our clients. They needed a way to migrate hundreds of VMs without downtime.
Now, I'm not saying that this functionality did not exist prior to this feature. As I mentioned above, it just hasn't been present in the vSphere Client. In the last sentence in this VMware Docs article it states that you can execute cross-vCenter vMotions between SSO domains using APIs/SDK.
This is exactly how the Fling operates. We moved over 800 VMs (and counting) for our client mentioned using a customer PowerShell script with the PowerCLI modules. These are both solid options if you have dependencies keeping you from being able to upgrade the vCenter you are vacating to 7.0U1c.
Thanks for reading. If you enjoyed the post make sure you check us out at dirmann.tech and follow us on LinkedIn, Twitter, Instagram, and Facebook!
References:
https://blogs.vmware.com/vsphere/2020/12/advanced-cross-vcenter-server-migration-integrated-in-vsphere-7-u1c.html
https://docs.vmware.com/en/VMware-vSphere/7.0/rn/vsphere-vcenter-server-70u1c-release-notes.html
https://docs.vmware.com/en/VMware-vSphere/6.7/com.vmware.vsphere.vcenterhost.doc/GUID-DAD0C40A-7F66-44CF-B6E8-43A0153ABE81.html
https://flings.vmware.com/cross-vcenter-workload-migration-utility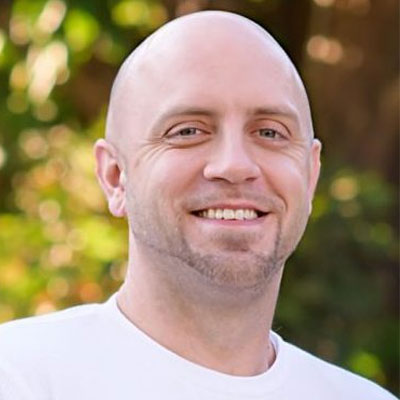 Paul Dirmann (vExpert PRO*, vExpert**, VCIX-DCV, VCAP-DCV Design, VCAP-DCV Deploy, VCP-DCV, VCA-DBT, C|EH, MCSA, MCTS, MCP, CIOS, Network+, A+) is the owner and current Lead Consultant at Dirmann Technology Consultants. A technology evangelist, Dirmann has held both leadership positions, as well as technical ones architecting and engineering solutions for multiple multi-million dollar enterprises. While knowledgeable in the majority of the facets involved in the information technology realm, Dirmann honed his expertise in VMware's line of solutions with a primary focus in hyper-converged infrastructure (HCI) and software-defined data centers (SDDC), server infrastructure, and automation. Read more about Paul Dirmann here, or visit his LinkedIn profile.
Share this article on social media: